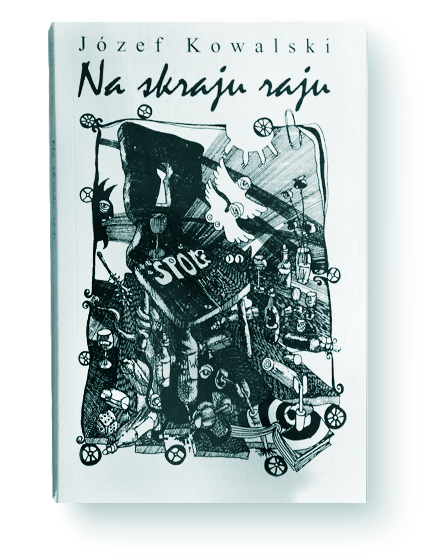 Na skraju raju (PL)
On the Edge of Paradise
On the Edge of Paradise is a collection of epigrams, limericks, and aphorisms relating to everyday life, events in the world of politics and media, and even to the vices and virtues of our fellow countrymen. A suitable gift for everyone; it will cheer you up, make you laugh, and allow for a moment of relaxation. These pieces were created over a span of several years. The author emphasizes how important it is not to take the world and yourself too seriously. In this humorous publication, he points out that it takes very little for a person to be happy. All you need is a little respect for the past, the achievements of our forefathers, as well as respect for the human beings living beside us. The epigraphs are memorable and teach us contemplation. The book is richly illustrated with drawings of "paradise" by Leszek Bondarowicz, a graphic designer connected with Starachowice.
On the Edge of Paradise was published by Bellona Publishing House - Warsaw, September 2010 and Our Heart Wanders Publishing House, February 2020.
"On the Edge of Paradise" (paperback)
"On the Edge of Paradise" (hardcover)
Nieniejszy mail jest pułapką na osoby rozsyłające niechciane wiadomości. Prosimy o nie wysyłanie na niego żadnych wiadomości gdyż Państwa adres może zostać pernamentnie zablokowany.
alexander@secretcats.pl
. Jeśli jesteś właścicielem niniejszej strony możesz usunąć tę notkę jednak pamiętaj, że ta pułapka ogranicza niechciane maile wpadające na Twoje skrzynki pocztowe.